Orange Blossom + Aloe Facial Toner is a daily skin-care MUST for beautiful, bright skin. All-organic. No preservatives. No artificial fragrance. 
This gentle, facial toner is a complimentary formula of balancing and soothing hydrosols, aloe vera and witch hazel to be used morning before makeup and night after washing your face. 
What It's For:
Dry skin
Inflammation and redness
Tired and muddled complexion
Oily skin
Key Ingredients:
Aloe Vera is an antibacterial powerhouse that soothes burns, can help clear acne, and keeps skin supple.
Neroli is a gentle astringent and hydrator that's lovely for sensitive, picky skin. It's also known to support cell regeneration.
Rose Geranium is an astringent (pore-tightening) and humectant (draws moisture in) that can relieve inflammation and can help balance dry skin.
Rose is the QUEEN of skincare. She is known to aid in healing damaged skin from acne and minor injuries, soothe flaky and angry eczema, and leaves skin feeling smoother and tighter.
Witch Hazel's astringent properties help to tighten pores, inhibit excess oil production, and improve blemished skin.
Instructions: Apply in the morning after waking up (no need to cleanse again with soap, our Facial Toner is sufficient in the morning.) At night, after makeup removal, apply with a cotton ball or cloth to a clean face to help tighten and tone skin texture. 
FOR STELLAR RESULTS: follow up with our gentle moisturizer, Skin Soother. 
Ingredients: Neroli Hydrosol*, Rose Hydrosol*, Aloe Vera Gel*, Rose Geranium Hydrosol*, Witch Hazel* (*Organic)
4 oz. 
Customer Reviews
05/11/2021
Kendal

United States
Awesome Toner
This toner is gentle and effective. It takes it easy on my sensitive skin. It smells good and not too strong like I have found other toners can. It is really helping my skin out. No surprise with this top notch skincare line.
08/25/2020
Jimena

United States
Great toner!
I have always been lazy with the toner, I use on and off. No more! Love this toner and use it twice per day. So fresh and clean. Great product, ordering again!
05/24/2020
Hailey .

United States
Love this toner!
I have already ordered my second bottle of this toner! It's amazing! I use it twice a day every day and it doesn't dry out or irritate my extremely sensitive combination skin. My skin looks brighter and smoother since adding this to my routine. I've also seen a reduction in the redness in my face. Great product will continue to order as long as they keep making it!
02/25/2020
nancycarol f.

United States
Facial toner orange blossom
I just started to use this product.. I really love how my face feels after I use it.. Will definitely buy this product again.. Nancy
12/23/2019
Kacie G.

United States
Favorite toner
Amazingly light and refreshing toner that leaves my skin even-textured and toned and silky smooth!
08/20/2019
Lorna G.

United States
Best Toner
I love everything from Honey and Sage that I've tried, but the toner specifically is my fav. It's refreshing and calming. I definitely recommend along with the skin soother.
06/20/2019
Jennifer P.

United States
Great Toner
I really love this toner. I have combination skin and I can tell after use that my big pores seem reduced....or cleaner....or just nicer! Thanks for making this product!
Love the Facial Toner
The facial toner is so refreshing and gentle. I've reordered 2 because my 16 year old daughter said, "You didn't get me one?!" So now I have, and we're both happily using it at least once a day.
05/21/2019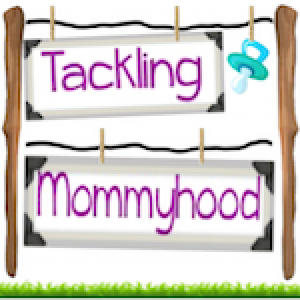 MM
Mila M.
LOVE the toner!!!!
The toner smells AMAZING and my skin feels great after I use it! Definitely recommend this!!!
Facial Toner Orange Blossom + Aloe
Love your Toner! I use it everyday and night bf I apply my day or night cream now. Very refreshing great cleanser, and no alcohol! Lee Kalapach
As Amazing As Described!
I have had my eye on this toner for a while, and I am kicking myself for not buying it sooner! It makes my skin so soft and refreshed. Combined with the Skin Soother and the tumeric scrub, my skin has never looked better!
Great toner!
I was surprised at how much I ended up loving this toner. Hydrating enough for my dry to Normal skin. I use with a cotton ball in the mornings instead of a cleanser and it preps the skin smoothly, not at all shiny , goes right into the skin. Love it!!
Love this toner!
I have acne prone oily skin that needed care. I am so glad I came across the Orange Blossom +Aloe facial toner. It soothes the redness of my acne and does not dry my face. I like to use it first thing in the morning and after cleansing my face at night.
08/31/2018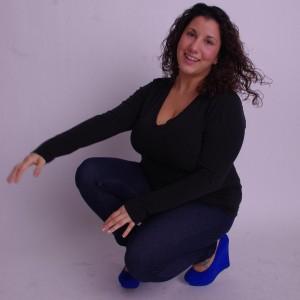 AG
Alessandra G.
Beautiful
I just recently added toner to my regime, and I picked the best one.